We've been gluten free (for the most part) for the past few months now and wow what a difference it has made. My husband has been suffering from digestive issues for a few years now and we have seen such a huge improvement in his health since making the switch. I would have never thought something so small could make such a huge difference! Today I thought I would share a fun little Gluten Free Chart I put together as a good reference. We currently have this helpful chart hanging on our fridge and it's been so handy when we are unsure if certain food products have gluten in them!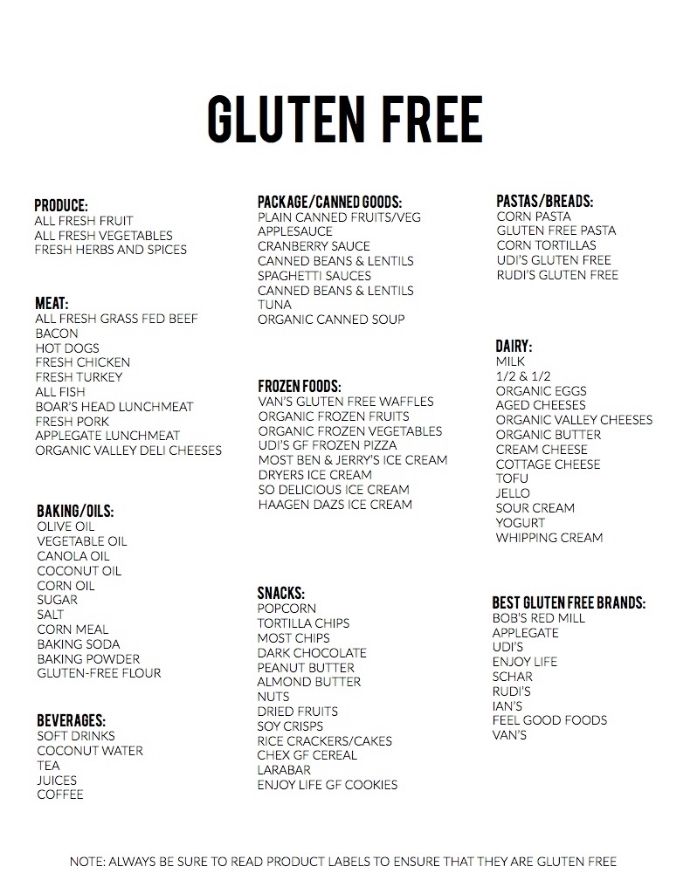 To download this chart simply pull it or save it to your computers desktop. If you have a gluten sensitivity always be sure to double check product labels to ensure that they are most defiantly gluten free.
Where are my gluten free guru's at?!
I would love to hear any helpful tips/recipes/etc. that you have!
XO!